Autistic Spectrum Disorder (ASD)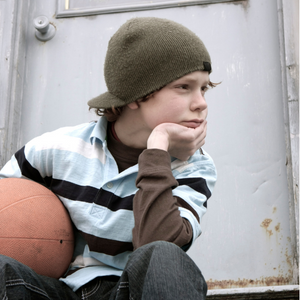 Having Autism Spectrum Disorder (ASD) does not mean you have an illness or disease. It means that your brain works in a different way from other people.
ASD is a spectrum condition and it affects everybody with autism differently and we know that mental health issues are more common in children and young people with ASD. With the right support, however people with autism can achieve a fulfilling life.
Autism affects people from all backgrounds and around one in every 100 people.
Autistic people have things they're good at as well as things they struggle with.
A lifelong condition, ASD can make it more difficult to make and keep relationships, communicate feelings, ideas and thoughts, handle change or deal with aspects of the environment like sounds, light or textures. For some people with ASD, this can make it hard to carry out ordinary or everyday activities.
Due to the complexity of ASD, and the need for supporting documentation from your GP, it is not possible to do a self-referral for this condition. Please see your GP who will be able to refer you. To speed up that process, please request a school report from your school SENCO and take that with you when you see your GP.
ASD can affect your mental health in ways such as an increase in anxiety. If you would like support with anxiety or another condition that we can accept self referrals for, please go to the relevant health topic page where you will find further information on the condition, a link to self-refer and self-help resources.
Self referral
It is not possible to self refer for this condition.
Contact your GP (between 8am to 6pm) for a GP referral or if you require urgent help then you can refer yourself to the Central Access Point (CAP) on their 24-hour phone line on 0808 800 3302. Please note however that the CAP line is not an emergency service. Where there is an immediate, serious, and life-threatening emergency, call 999 or attend A&E.
If you do not require urgent or emergency help then please make an appointment to see your GP.  Please also read the advice on this page and the self help resources below.
Self help resources
We have put together a list of specialist organisations that may be able to offer you additional support.
View self help resources