Loneliness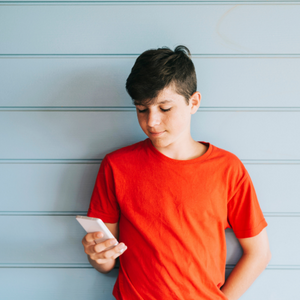 Everyone feels lonely from time to time but if you have limited social support or a lack of healthy relationships, it can start to get you down.
You might start to feel isolated, rejected or abandoned.
Loneliness can be a difficult to thing to deal with. Although it's not a mental health problem in itself, loneliness can often cause or be the result of a mental health issue.
Tips to help with loneliness
Reach out to people
Try and reach out and make contact with people you haven't spoken to in a while to see how they are.
Go for a walk
If you have got nothing to do, being outside and seeing other people around you may help you to feel more connected to your local community. Concentrate on the sights, signs and smells you may see something you have never seen before.
Take up a hobby
What do you enjoy doing? You could take up a hobby such as yoga, swimming or maybe even after school activities.
Be careful when comparing yourself to others
It is hard to stop comparing yourself to others. We all do it but it can help to be aware that things are not always what they seem from the outside and we are not are the only ones feeling lonely.
Help look after an animal or pet
Take a dog for a walk, help clean out a rabbit hutch (and remember cuddles with them!) as having a connection with an animal in a caring loving way can help reduce loneliness. This will also remind you how much you are needed and appreciated by others.
Self referral
It is not possible to self refer for this condition.
Contact your GP (between 8am to 6pm) for a GP referral or if you require urgent help then you can refer yourself to the Central Access Point (CAP) on their 24-hour phone line on 0808 800 3302. Please note however that the CAP line is not an emergency service. Where there is an immediate, serious, and life-threatening emergency, call 999 or attend A&E.
If you do not require urgent or emergency help then please make an appointment to see your GP.  Please also read the advice on this page and the self help resources below.
Self help resources
We have put together a list of specialist organisations that may be able to offer you additional support.
View self help resources